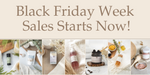 Black Friday Week Starts Now : Shop our Store Wide Sales!
From November 21st to 27th, experience the holiday spirit early with our Black Friday Sale. Enjoy an incredible 25% OFF STOREWIDE when you use the code "GREEN25" 
It's the perfect time to fill your cart and stock up on holiday gifts for your loved ones. 
This year, give the gift of natural beauty, relaxation, and wellness.
Try Our #1 Bestseller
Seeking younger-looking skin? 
Say hello to our best-selling facial serum, an elixir infused with vitamins, antioxidants, and premium botanicals. 
It's your secret weapon for preventing the signs of aging, leaving your complexion more radiant and youthful. 
This powerful serum is perfect for mature, dry, or sensitive skin, working its magic to repair and prevent sun damage, reduce wrinkles and scars, and improve uneven skin tone and texture. 
Try Our New Products
Are you ready to recover and rejuvenate your skin after a day of adventure? 
Look no further than our Apres Gel Face Mask. 
This cooling gel application soothes, calms, and hydrates your skin after exposure to the elements. 
Whether you've been hiking in the alpine or lounging at the beach, this mask is your skin's best friend. 
With botanical ingredients like cucumber, aloe vera, and chamomile, it nourishes and repairs, preparing your skin for its next adventure.
Our Day Face Cream is your daily companion, hydrating, balancing, and protecting your skin. 
This all-natural cream features botanicals and minerals, creating a light sun-protective layer for everyday wear. 
Zinc, a natural mineral ingredient, forms a barrier on your skin, blocking harmful UV rays. 
Meadowfoam, a botanical herb from BC Canada, is moisturizing, and rejuvenating, and offers added UV protection. 
With the benefits of green tea and meadowfoam, this cream reduces the appearance of wrinkles and sun damage while leaving a fresh, natural scent.
Try Our Men's Products
For all the bearded gents out there, treat your beard, face, scalp, and hair to our popular eco-friendly Wilderness Face + Beard Oil. 
Suitable for all skin types, this lightweight formula packed with vitamins, omegas, and antioxidants provides soothing and smoothing effects. 
Enjoy a softer touch and a captivating earthy cedarwood scent, the perfect addition to your grooming routine.
Try Our Botanical Balms
For those aches, muscle tension, and dry skin moments, we've got the remedy! 
The Arnica + Peppermint Relief Balm offers a gentle warming sensation that soothes and increases circulation, easing muscle and joint pain. 
Ideal for sports recovery or everyday aches, this natural balm is enriched with Eucalyptus, Rosemary, and Ginger to reduce inflammation and provide soothing relief.
The Calendula + Chamomile Calm Balm is your go-to for dry, itchy, sensitive, or irritated skin. 
Its calming and hydrating botanicals are perfect for skin conditions like eczema, chapped skin, or diaper rash. 
Find soothing relief and healing benefits in this versatile balm.
Don't miss out on these deals, perfect for your holiday gift-giving needs. 
Fill your cart, apply code "GREEN25" and enjoy our Black Friday Sale. 
You and your loved ones are in for a treat this holiday season!